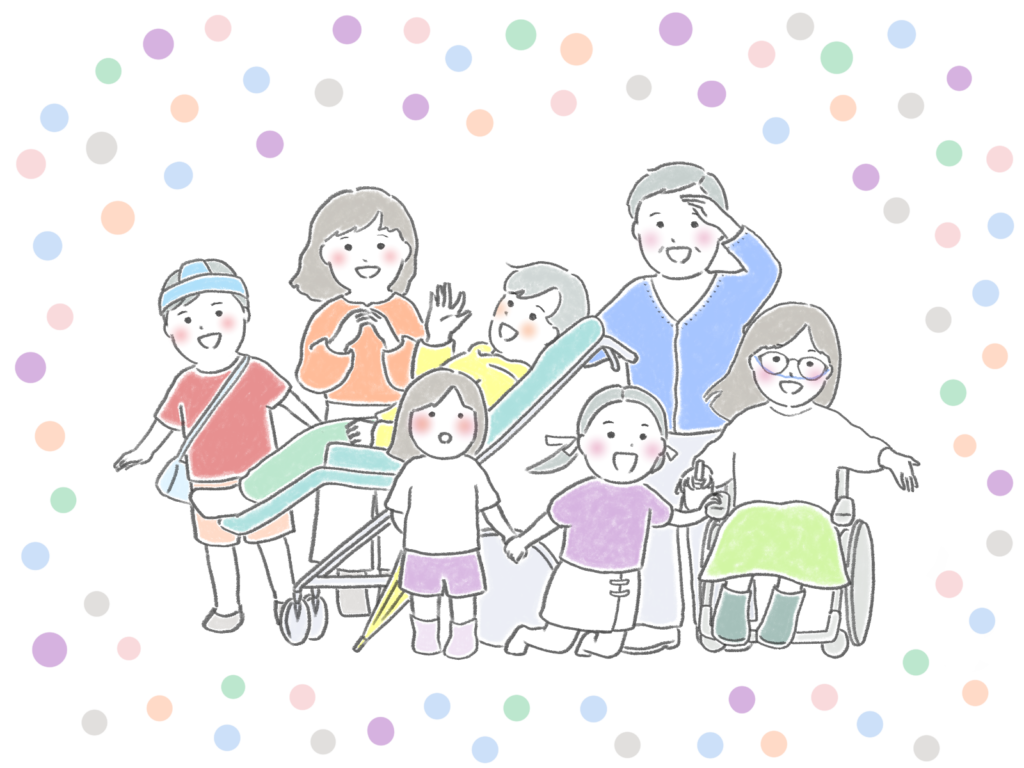 Our aim is to provide and maintain facilities where children suffering from life threatening illnesses and their families can see their dreams come true and create invaluable memories.
Assistance qualifications
Children and youths between the ages of 3 and 18 from Japan and other countries in the Asia region who have been diagnosed by a medical physician as having a life threatening illness and their families,(Parents, brothers and sisters)
Assistance
A stay of one week (ir less) at our facilitiy, including meals, lodging, transport to and from Tokyo, and activities during the period of the stay including entry to attractions, transport and all costs incurred during the stay.

Length of stay
1 Week (6nights/7days) or a shorter period

Meals provided during the stay
Breakfast, lunch and dinner will be provided for the length of the stay (Including restaurant lunches at amusement facilities)

Amusements during the stay
We will provide access to amusement facilities and recitals and entertaimnet as desired by the children.

Negotiation for private concerts/appearances
We will negotiate with performers, scientists, authors, artistsand other well known figures to make personal appearances and or performances to delight the children.

Entrance to amusement facilities/ performances
For the duration of the stay we will cover entrance costs to amusement facilities within the Tokyo Metropolitan area and other entertainment desired by the children.
Facility Location
With the cooperation of large industry sponsors, we are able to provide facilities in Tokyo ideally located for children to enjoy the dreams of Tokyo Disney Resort, Tokyo Skytree , Sanrio Puroland and other Tokyo amenities.
Application Form
Application will be accepted on the application form below, by post or fax.
Click here for application form
A Dream A Day In Tokyo
5-8-31-M1, Kinuta, Setagaya-ku, Tokyo 157-0073, JAPAN
TEL : 03-6411-1404
FAX:03-6411-1407