Activities, characteristics of the corporation, activities, organization profile, projects, awards, commendations, and media coverage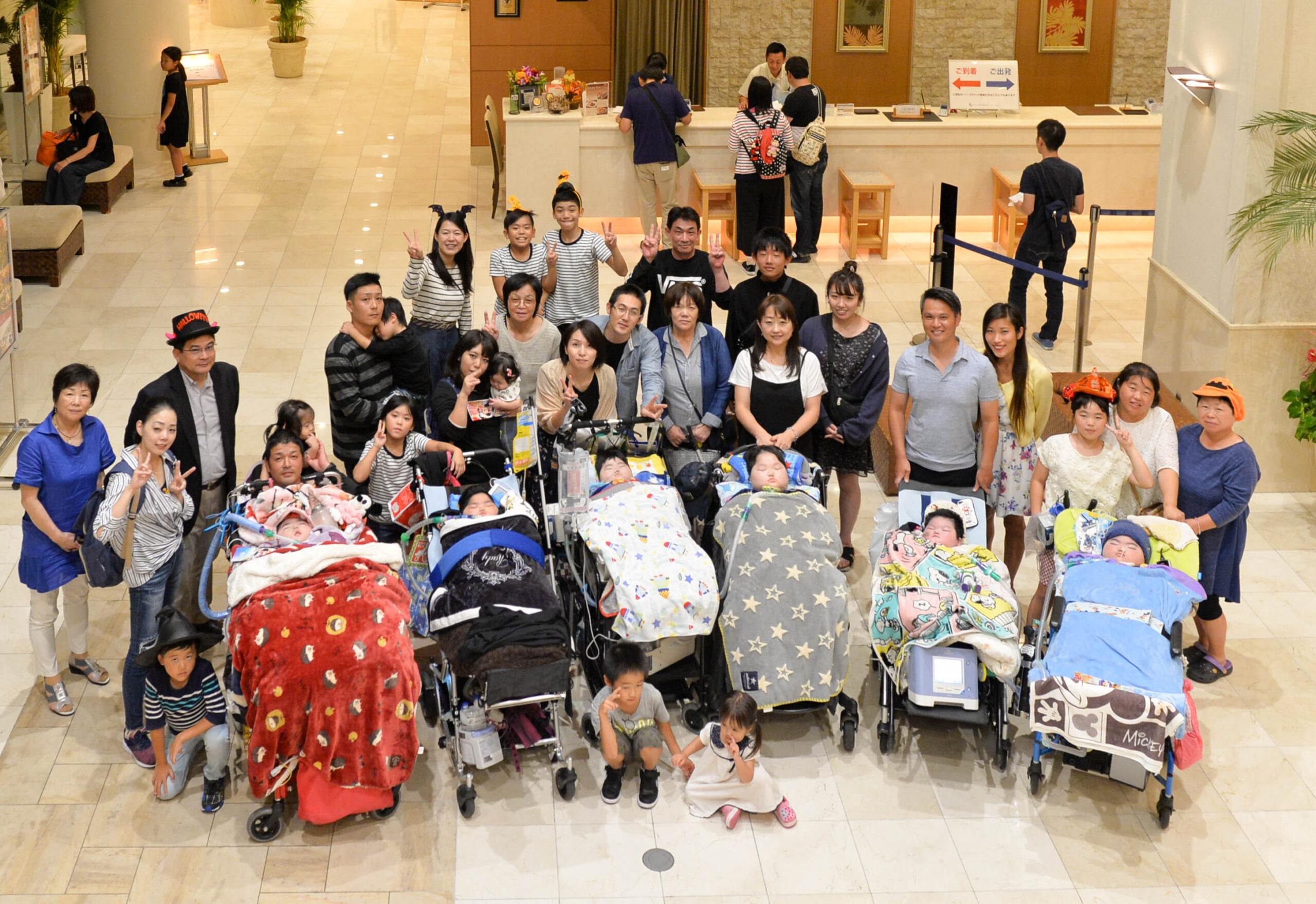 Invite children with incurable diseases and their families to travel and enjoy "Dream Time" for the whole family!
There are currently over 700 incurable childhood disease recognized by the Ministry of Health Labor and Welfare in Japan. Over 150,000 children suffer from these illnesses for which there are currently no available cure.
While there have been great strides in medicine and the survival rates for these illnesses are increasing, the treatments can be very difficult and many children fight for their lives every day.
These are children who dream and hope every day for the future. They dream of going to school, of playing with friends, of taking a trip. These are children who may never see these dreams come true, instead battling life threatening disease every day. And parents and families who watch their loved ones fight and suffer grueling treatments. Watching their children take on these life threatening illnesses is an unbearable trial for young parents, and takes a huge toll on their psychological well-being.
We maintain and run an organization and facilities where children with life threatening illnesses can spend quality time with their families and create valuable memories, We hope to offer these children and their families a week of fun where they can forget their daily struggles and allow the children to find the will to live and provide some relief from despondency and anguish for their families,.
That is our aim
As an organization established by medical professionals engaged in the treatment of intractable diseases, we actively accept children who are wearing a ventilator, have difficulty communicating, or suffer from severe symptoms.
We provide extensive medical support, including pre-screening by a pediatrician, emergency response during the stay, and necessary assistance and support.
By accepting patients not limited to making memories at the end of life, we hope that they will gain the know-how and confidence to travel as a family, and we also hope to provide an opportunity to expand the scope of activities for the family.
Family application → diagnosis and evaluation by attending physician → screening and review by selection committee → interview and hearing final decision → accommodation and transportation arrangements → request for volunteers → preliminary inspection of theme parks, etc. → arrangement of various tickets → dream trip
Activities and facilities to support children with life threatening illnesses and their families to create dreams and memories in Tokyo.
Support of seriously ill children and their families in Japan.
Support of seriously ill children and their families throughout Asia.
Chairperson
Koji Amano
Director, Home Care Clinic Aozora Shizuoka,
Medical Incorporated Foundation Harutaka Kai
Vice Chairperson
Naoko Kakee
Chief, Division of Bioethics
Supervisor, Division of Information for Specific Pediatric Chronic Diseases
National Center for Child Health and Development
Board of
Director
Sumio Kanenobu
Chief Exective Officer, AIRUCA Inc.
Board of
Director
Hirokazu Sakai
Department of Pediatrics, Saitama Medical Center
Professor, Saitama Medical University
Board of
Director
Masato Takenaga
Chairperson, Nichirei Biosciences Inc.
Board of
Director
Tomoo Nakamura
Director of Home Care Department,
Department of General Pediatrics & Interdisciplinary Medicine
Director of Home Care Services at the Patient Liaison and Service Center
National Center for Child Health and Development
Board of
Director
Mai Ajiri
Representative, Ajiri Certified public accountant firm
Inspector
Akinari Ikka
Representative director, Organ Cosmetics Resort Co., Ltd.
Adviser
Masaki Kito
Lawyer, Link Law Office
Our activities are supported by your donations.
Please support us in realizing the dreams of children with incurable diseases and their families.